Outfitting you with the latest and greatest equipment is our top priority. We are your provider for baseball, football, basketball, hockey, lacrosse, field hockey, swimming, volleyball, wrestling and more.
We carry athletic apparel to fit your needs for every sport and every season from name brands such as Under Armour, Nike, Adidas, Sugoi, Saucony, Speedo, Tasc and The North Face. Whether you are in the market for cold gear products like tights and jackets or you need to keep cool in warm weather with shorts, shirts and tanks, we are your go to store for all your athletic apparel.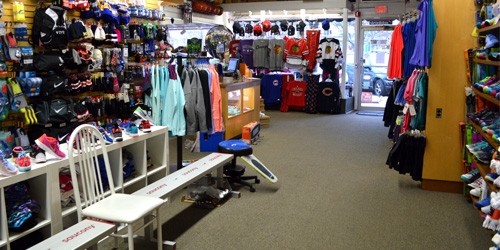 Are you aware that we sharpen ice skates? Did you know we string racquets and re-string baseball gloves?